Books by Jeannine D. Van Eperen
Coming from Awe-Struck Publishers:
TRAIL TO BLISS
ISBN: 1-58749-488-4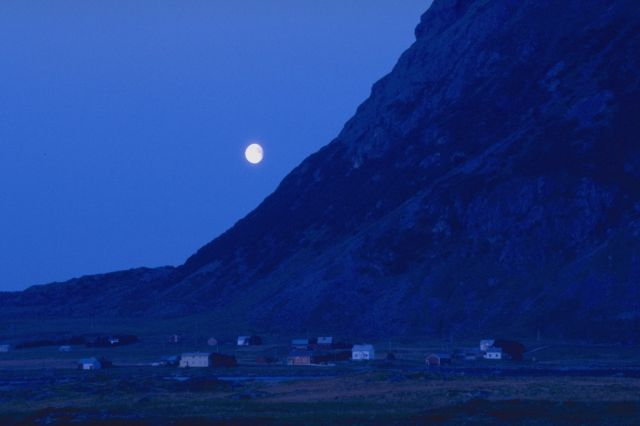 Josh Crandal has wandered the Arizona Desert for several days, since he was knocked on the head and tossed from McClamerty's Medicine Show and Circus wagon, still dressed in his orange spangled circus clown costume. He hears voices singing hymns, wonders if he is dead and has finally reached heaven, when he stumbles into a campsite.

Harriet Goodspell and her two female companions have set out for Contention City, the wickedest town in Arizona Territory, to bring the word of God to the heathen miners working there. Harriet's wagon broke down and the women are singing hymns before supper when Josh shambles into their camp. Harriet believes God has sent Josh to fix the wagon's wheel.

Josh thinks the woman is out of her mind for wanting to convert the men of Contention City and to think he is able to fix a broken wagon wheel. He tries to dissuade Harriet and her two followers.

At first sight, Harriet thinks Josh is a "Poor excuse for a man," and Josh thinks Harriet is a "prim, snippity, do gooder."

Josh's goal is to settle with the man who stole his horse, saddle and money. Harriet is firmly set on converting the wild and sinful town of Contention City. Will Josh and Harriet reach their goals? Can love bloom in the arid Arizona Desert?

TRAIL TO BLISS is a humorous, traditional western romance, set under the blue skies of Arizona. Contention City is now a ghost town located on the ranch of Jeannine Van Eperen's nephew. TRAIL TO BLISS is scheduled for January, 2005 publication.




REVIEW OF TRAIL TO BLISS BY Barbara Raffin, author of The Indentured Heart and Wolfsong, both published by Awe-Struck eBooks

TRAIL TO BLISS is a story of two people discovering real love as they travel across the harshly beautiful Arizona Territory. This sweet, gentle romance will make you taste the dust of a desert trail as well as the tenderness of Josh Crandal's kisses. It'll drench you with the kind of downpours that flood a dry riverbed in a heartbeat and show you truly what happens when you run into hungry Indians. In short, TRAIL TO BLISS will take you back in time with an authenticity that doesn't once falter in description, dialogue, or the hand-in-hand growth of love and respect between two people of the time. I highly recomment TRAIL TO BLISS by Jeannine D. Van Eperen to anyone who likes their westerns real and their romances sweet. A delightful read!

More reviews on TRAIL TO BLISS:




Review from Fallen Angel Reviews say in part: "Trail to Bliss is a very sweet romance between two very likeable people. Ms. Van Eperen's vivid descriptions of life on the trail, interlaced with Josh and Hattie's love story and several colorful secondary characters, make this a very engrossing read. Though not described as an inspirational romance by the publisher, Trail To Bliss certainly is inspiring. Never are Hattie's faith in God or her desire to preach made light of. She never lowers her morals, even after falling for Josh. She just allows herself to hope for true love within the context of her beliefs. I highly recommend Trail To Bliss to readers looking for a warm, funny and historically accurate Western Romance! I look forward to Ms. Van Eperen's next story. Reviewed by: Shelley"




From Simegen Reviews, Wanda Maynard gives "5 Stars" and says:

"Great plot! Great mystery questions! The story has a few funny parts that make one giggle, and the characters seem so real. The language is so authentic. the storyline is unique and is very well written. The pictures of the pioneer days stay in the readers mind and don't want to let go until the end. A woman preacher, living in the days when men were preachers, not the women. The women obeyed whatever the men-folk of the family said. But not this woman! Will the love of the woman over-rule the love of justice? Wonderful story."




GOLDEN-ROD
ISBN: 1-58749-500-7
"The golden-rod is one of the
fairy, magical flowers; it grows
not up to seek human love amid
the light of day, but to mark to
the decerning what wealth lies
hid in the secret caves of earth."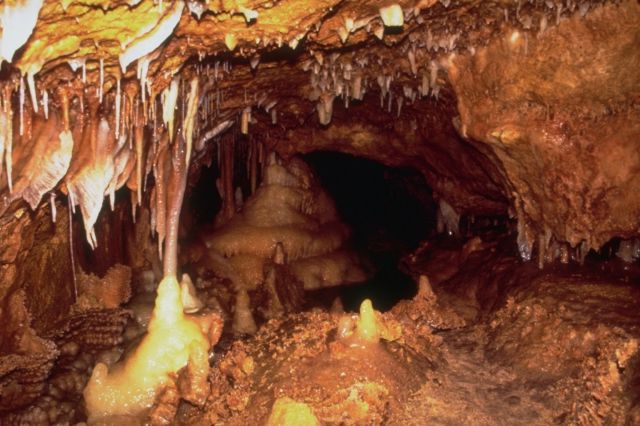 Meredith Walker visits Carlsbad Caverns with some friends. She lags behind the others studying a stalagmite. Suddenly the earth rumbles and she is propelled downward. She finds herself completely in the dark on a small ledge. From the blackness a male voice calls to her; then she is rescued from her precarious position.
Brandon Battlesworth, her rescuer, is not an ordinary individual, though Meredith does not realize this. He studies her, having never been close to a human. He has never before used his power.
The earthquake has completely sealed them off from the caverns normally visited by tourists.
Meredith works as a chemist in a laboratory that makes insecticides, and Brandcon is very much against the use of insecticides. They live very different lives, worlds apart in thought and goals. These two beings, alike yet different, resolve to work together to survive.
They must find a way out or perish.
GOLDEN-ROD is a contemporary, paranormal romance set in New Mexico. Both TRAIL TO BLISS and GOLDEN-ROD may be ordered in various electronic formats from Awe-Struck Publishing.

Below is a review of GOLDEN-ROD from eCata Romance
Golden-Rod by Jeannine D. Van Eperen is a unique blend of mystery, sexual tension and intrigue that is sure to please the reader. From the moment I started reading I did not want to put it down.
Meredith Walker is at Carlsbad Caverns with 3 friends. Arriving on time to view the Flight of the Bats, 3 of the 4 friends are startled when a bat flies right at Meredith. Meredith, however, missed the bat because she had been staring at a handsome man who disappears in the crowd. The next day the friends return for a tour of the caverns when an earthquake strikes stranding them inside. For Merry it is worse as she falls through a crack and lands below the main chamber. Fortunately, she isn't alone. The man she saw the night before is with her. She learns his name is Brandon and as they try to find their way, they become closer and closer. Believing they may never be rescued, they give into the chemistry between them and make love. As Brandon is giving her a love bite, they hear voices and see a light. They are unexpectedly rescued, but Brandon disappears. Is he real? Or, as everyone else beleives, was he someone made up to get her through the time spent underground? What happens next is the stuff of dreams and of nightmares as Merry tries to sort through everything. You will need to read the story to see what happens next.
Ms Van Eperen never quite spells out what kind of being Brandon is. It does become obvious as the book goes on but this lends to the mystery of the whole tale. With no one seeing Brandon and Merry experiencing some odd side effects from her stay in the cave, it is no wonder her friends conclude that she needs some help but his too adds to the mystery. Golden-Rod is indeed one story you do want to experience. As the mystery builds and builds, you will want to keep reading to find out what happens next in this unique and awesome tale.
Elise Lynn
eCataRomance Reviews
From Wings Press:
MEMORY AND DESIRE
ISBN: 1-59705-979-X trade paperback; ISBN: 1-59088-356-X ebook
When tourists disembark at a port at some tropical island, they see the beauty of the place, the homes of the very rich who dwell there when the spirit moves them, swaying palms, and clear blue Caribbean waters. They pay scant attention to those who serve, who clean their toilets, make their beds, and deliver their drinks. They find the small, street urchins who hawk wares amusing, and give little or no thought to poverty that may exist beyond the sumptuous vacation homes and elegrant inns and hotels.

This is the story of one such street urchin, who grows into an incredibly handsome youth, who is spotted by a rich, bored tourist and is lured into another world, a world of glamour and sex, of promises made and broken.

Come meet Rico West, a destitute, teenage, green-eyed charmer who dreams of another life, and beautiful, worldly, femme fatale Roxy Richards.

What happens when Roxy makes Rico's dream come true? Or is it a nightmare?

Just shy of his twenty-first birthday

Rico West decides he has had enough

He has been pulled in different

directions by those who claim,

to love him and by others who

exploit his talents.

Everyone knows who Rico West is or

should be. Everyone.

Except Rico




MEMORY AND DESIRE is mainstream, general literature. Publication date is February 2005. MEMORY AND DESIRE is available in electronic and trade paperback formats.


HIGHWAY TO LOVE, a contemporary romance from Whiskey Creek Press is available June 1, 2006.

Sigh unseen, Jason Conrad hires a replacement truck driver during a blizzard in New Mexico. Dressed in her brother's heavy hunting jacket and cap, it doesn't take Billy Jo but a few minutes to realize Mr. Conrad thinks he hired a man. When Jason discovers his mistake, will the blizzard become a spring thaw or will hell freeze over? To order and to read more, please go to Whiskey Creek Press

To read about other books by Jeannine Van Eperen, HEARTS IN 3/4 TIME and LOVE AND ALL THAT JAZZ, both contemporary romances from Port Town Publishing, click Hearts for more Jeannine Van Eperen's books. To read a first chapter and To Order HEARTS IN 3/4 TIME and LOVE AND ALL THAT JAZZ go to Port Town Publishing. Port Town Publishing.


to e-mail: jdvaneperen@southwestwriters.com
World Romance Writers Site Ring


Ring Owner: Lori Soard and Sally Painter Site: World Romance Writers